Best eLearning

Management System


With Professional Website

Learning Management System software In Bangladesh


Organized content

Multimedia Assets

Embedded video content

Certification System

Measure performance

Set attempt limits

Set badge based on progress


Request Demo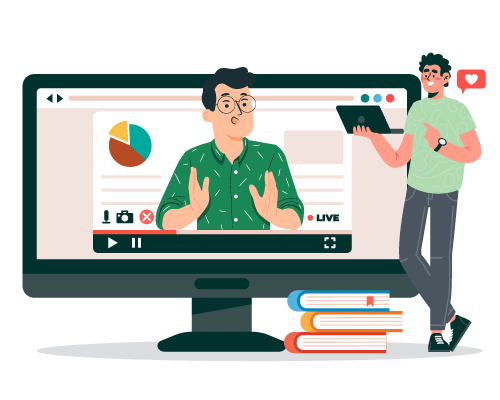 Empowering Businesses

,

Enabling Better Bangladesh Through IT
Features

That Enhance Your Business

Organized content
Each course is a channel that manages the content that you add to your eLearning platform. Create as many courses as you have topics to teach.

Multimedia Assets
Add all kinds of content to your courses: videos, PDF presentations, infographics, web pages, quizzes, and certifications.

Embedded video content
Add your video content at no cost by uploading it to your Google Drive folder or on YouTube and embedding it in your course.

Certification
Evaluate your students with a series of questions and certify them once they passed the test.

Question types
The test you create can have a variety of question types: text boxes (single and multiple lines), numerical, date (with and without time), single or multiple choice answers, and matrix.

Passing scores
Define the minimum score required to pass the test.

Measure performance
Define a time limit for your tests.

Attempt limits
Define how many times a student can try to pass the test.

Badges
Students who pass the test are given a badge that is displayed on their profile.

Measures and graphs
For each kind of report, define which metrics are relevant to you and display the graphs as bar charts, line charts, pie charts, or stacked.

Approve/Disapprove The Courses
As an admin, you can approve the apt courses. You can also disapprove the courses by other teaches which you may not find apt.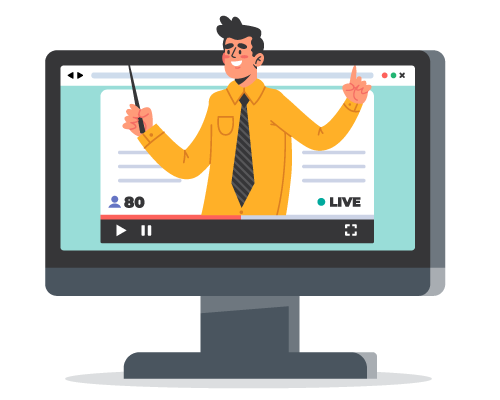 Invite Trainers to Post their Courses Online
Like a coaching center, you can build an environment for all different students to study.

Tirzok eLearning management system lets you launch an online school or learning management platform for trainees so that they can pay for the courses they want to study and can continue with flexibility.

You can invite trainers from any corner of the world to upload their courses online. The enrolled trainees can opt for the courses he/she is interested in.

Automate Your eLearning Management System With Tirzok ERP.
Work
Smarter, Faster & Better
Launch your Own eLearning Platform

You can launch your online classes in Tirzok eLearning Management System.

Invite teachers to sell their courses on the Tirzok eLearning platform.

As trainers in eLearning Marketplace, trainers can create service-type products.

Then, they can associate courses to that product.

Moreover, trainers can add the course charges to the serviceable product.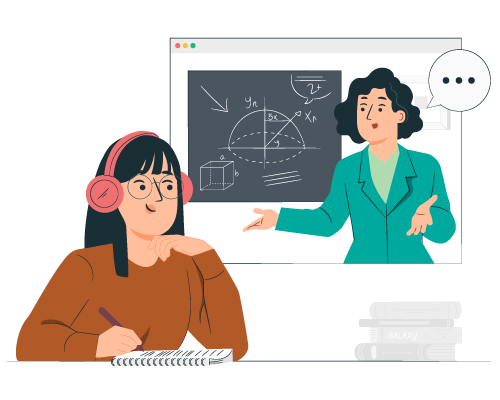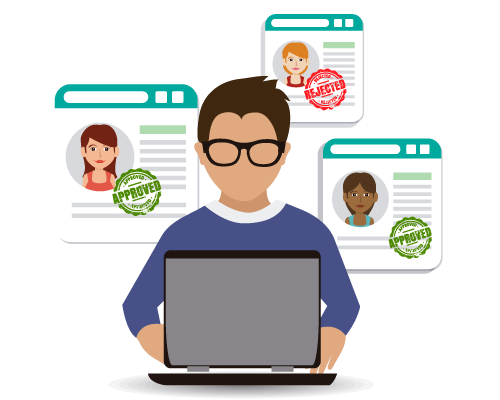 Approve/Disapprove The Courses

As an admin, you can approve the apt courses

You can also disapprove the courses by other trainers which you may not find apt
Quizzes for Interactive learning
You can add quizzes to each lesson.

You can add Reward points for the quiz as per the number of attempts.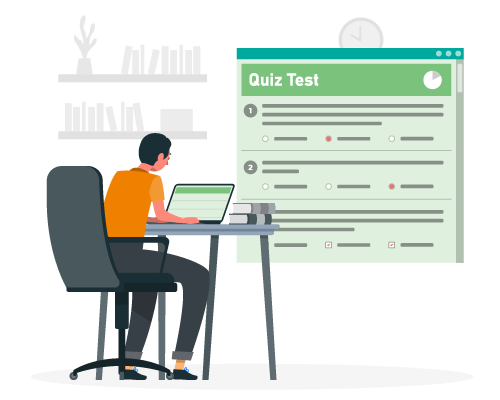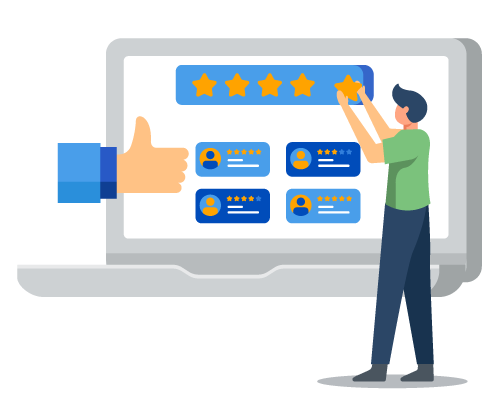 Instant feedback

Your students can check their answers and compare them with the right ones once they've submitted their tests. This makes your eLearning management system more attractive.

Tirzok eLearning Management System
Integrated With

Website Builder
Multi vendor

email Marketing

Purchase

Sales

Inventory

Accounting

Employees

Expense

Contact

Discuss

Facebook Messenger
FAQs on eLearning Management System Platform Development
What will be the eLearning management system platform development Cost
We Tirzok Private Limited never charge more to our clients. We always try to serve you the best cloud-based solution at a reasonable price. When you are thinking to develop an elearining management system you should think about the quality not about the cost.
Because investment in elearining management system is not a daily task. You should build your elearining management system one time for the life & day by day customisations will make your platform more workable & flexible for your business.
Why you should hire an eLearning management system developer?
When you are planning to build your elearining management system you need to set up the best, flexible user-friendly system. If you personally develop this system maybe You can't make a proper platform as you are not familiar with all of this. Besides, maybe you are not used to the best programming languages which will make your security strong.
That's why you need an elearining management system development agency in Bangladesh like Tirzok Private Limited. We will develop your elearining management system with the updated programming language & also with all modern facilities that are badly needed for a better user-friendly interface.
Which one is the best eLearning management system development company in Bangladesh
With a highly experienced and professional team, we are developing elearining management systems for 4+ years. Our developers are highly skilled & can customize any feature you want in your elearining management system.
We have a big team of 42+ professional developers. We develop worldwide recognized websites with outstanding outlooks.