#1Freight Forwarding Software In Bangladesh
With Professional Website
Higher management performance
Better accuracy and availability of information
Improved coordination and precise planning
Scalability and flexibility
Easier access to management systems
Improved customer service
Better competitiveness on the market
Request Demo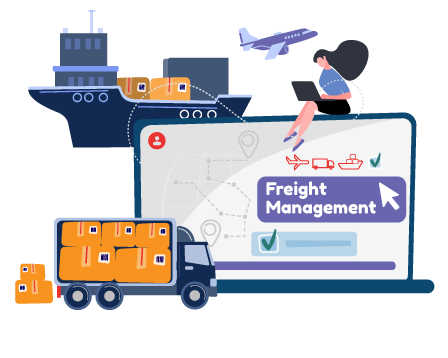 Empowering Businesses

,

Enabling Better Bangladesh Through IT
Features

That Enhance Your Business

User can See Transport Details
User can see and add transport details in app which include all the details.

Transport Rout Details
User can see and add rout details, for better record.

Transporter on Vehicle
User can select transporter on vehicle so delivery done using this vehicle.

Add Transport Delivery Charge
User also can add transport delivery change to transporter.

Transporter on Sales Order
User can add transporter on sales order and delivery done based on selected transporter.

Transport Entry Report
User can print transport entry detail report which includes rout and all transport related information.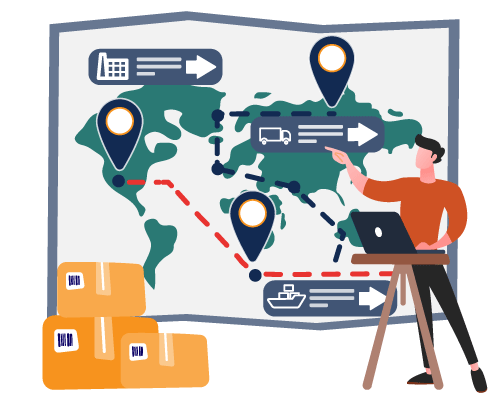 Freight Transport Management and
Delivery Routes
Tirzok ERP helps to manage Freight Transportation Management and Logistics System which has key features which include transporter details, vehicle information, route info, LR number of parcel all delivery order details.

Auto entry of transport entry with reporting feature makes it easier to operate Transport details. In this solution, managing Trans-shipment and vehicles for transporter become super easier.
More About
Tirzok Freight Management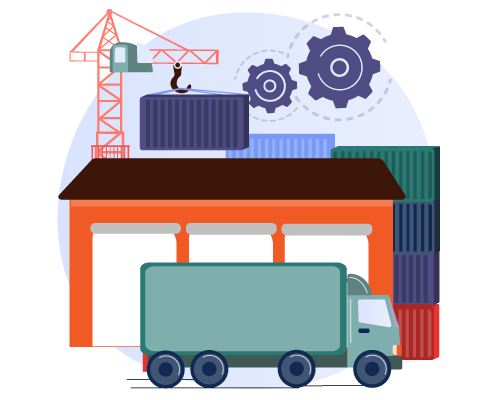 Automate Your Freight Business With Tirzok ERP.
Work
Smarter, Faster & Better
Operation &
Order Line
Every detail of your transportation can manage with Tirzok Freight Management. You can select any container suitable for the shipping where you can find the order's cost based on the price list and billing.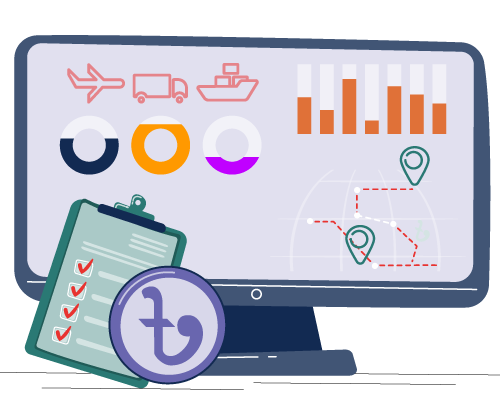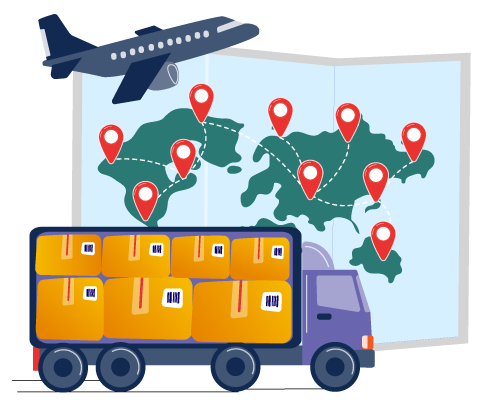 Operation
Tracking
you can see the history of shipping location by adding location with activity and date. So, it will be comfortable not only for you but also for your clients to track the shipment.
Track

Order & Reporting

Every order has a unique order number, leading you to trace the order location and status of the shipping address.

There is a chance that everything will become a waste if you do not have proper business reporting. To keep your business in your hand, we give you excellent and attractive reports.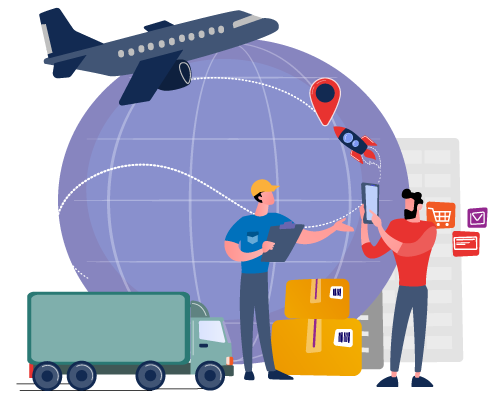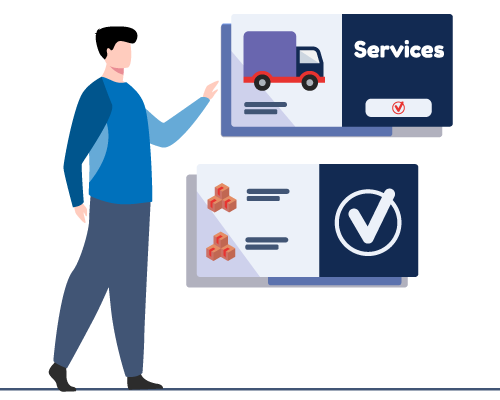 Services

in Invoice

In the invoice, you can add extra service in the service tab and calculate it if we provide additional assistance to customers for shipping.
Order with
Barcode
It is possible to make a shipment order with Tirzok Freight Forwarding with the barcode.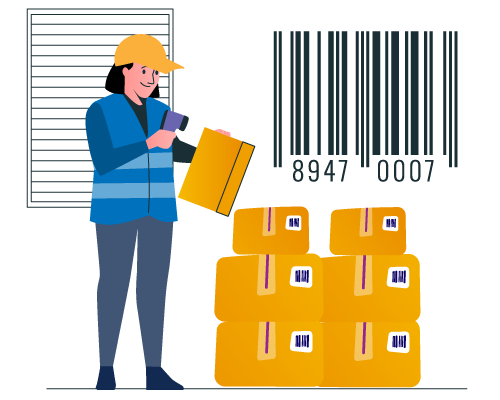 Tirzok Freight
Integrated With

Website Builder

Purchase

Sales

Inventory

Accounting

Discuss
FAQs on Freight Management Software
Why do you need freight management software?
We Tirzok Private Limited never charge more to our clients. We always try to serve you the best cloud-based solution at a reasonable price. When you are thinking to develop an e-Commerce website you should think about the quality not about the cost.
Because investment in e-commerce business is not a daily task. You should build your e-commerce website one time for the life & day by day customisations will make your website more workable & flexible for your website.
Why you should hire a freight management software developer?
When you are planning to build your freight management software you need to set up the best, flexible user-friendly solution. Maybe you are not used to the best programming languages which will make your security strong & you don't need to make a team to develop your software as it is a one-time investment.
That's why you need a freight management software development agency in Bangladesh like Tirzok Private Limited. We will develop your software with the updated programming language & also with all modern facilities that are badly needed for a better user-friendly interface.
Which one is the best freight management software in Bangladesh
with a highly experienced and professional team, we are developing freight management software for 4+ years. Our developers are properly skilled & can customize any feature you want in your business website.
We have a big team of 42+ professional developers. We develop worldwide recognized solutions with outstanding outlooks.