Tirzok ERP Solution
#1ERP Solution Provider in Bangladesh

Purchase module
Sales module
Inventory module
Accounting module
Manufacturing module
Request Demo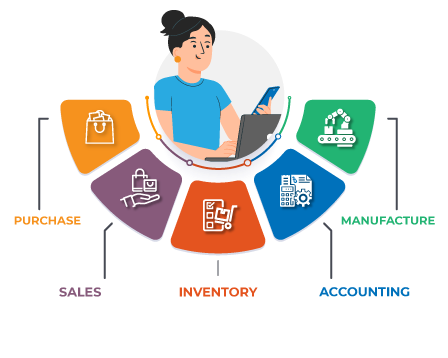 Empowering Businesses

,

Enabling Better Bangladesh Through IT
Features

That Enhance Your Business

Modern User Interface
All the information you need, where you need it with a fast and intuitive user interface designed for salespeople.

Reduce Data Entry
Send quotes in a just a few clicks. Convert quotes to sales orders and invoices from the same screen. Integrates with the CRM app to manage your sales pipeline from qualification to closing.

Quotation Builder
Create a polished quote in seconds. Use predefined products, price lists, and templates to help your salespeople work more efficiently.

Up selling
Quotations are optimized to help your company sell more by proposing extra options, additional products, applying closing triggers, discounts, etc.

Manage Sales Orders
Convert quotations into sales orders in one click. Save time with the ability to modify sales orders, sell product kits, and ship partial orders.

Manage Invoicing from Sales Orders
Invoice on ordered or delivered quantities, based on time and materials. Manage payment terms by customer or by invoice.

Shipping Cost
Compute shipping costs based on multiple variables (weight, volume quantity, margin, delivery address, etc).

Control vendor bills
Compare the information appearing on the Purchase Order, the Vendor Bill, and the Receipt to make sure you pay the correct bill (3-way matching).

Create RfQs for your suppliers
Configure each to product to send out Requests for Quotations to each of your suppliers.

Units of measure
Purchase in different units of measure and let Tirzok ERP manages the conversion.

Corrected posted transactions
You are now able to update any transaction (picking, manufacturing order) after being posted through the new lock/unlock button.

Inventory Adjustments
Do an inventory for a zone, a specific product, a lot or a pallet/box; Tirzok ERP prepares cycle counts for you.

Drop-shipping
Deliver to customers straight from your supplier based on products, orders or customers.

Barcode Scanners
Nice unified interface. Use barcode scanners for every inventory operation: inventories, incoming shipments, packing orders, etc.

Advanced Payment terms
Support multiple payments for one invoice, cash discounts, advance invoice and partial reconciliations.

On-the-fly payment reconciliation
When creating an invoice, Tirzok ERP suggests outstanding payments automatically so that you don't have to reconcile it later.

Automated follow-ups
Tirzok ERP proposes emails, follow-ups letters, and tasks automatically to ease your credit collection process.

Control supplier bills
Compare the information appearing on the Purchase Order, the Vendor Bill, and the Receipt to make sure you pay the correct bill.

Work center Capacity
Use the MRP Scheduler to schedule your work at each work center, based on their OEE and capacity.

Record production
Register productions, scan products, lots or serial numbers.

Manage Bill of Materials
Keep track of availability of items in stock and production time.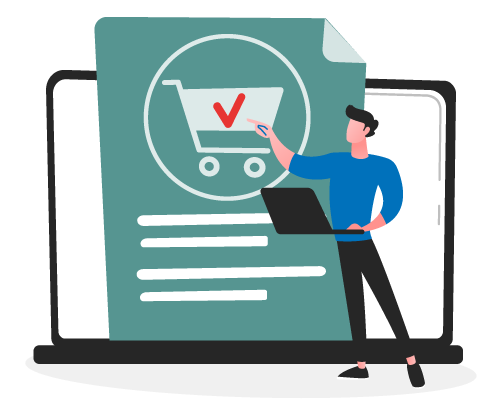 Start from
Purchase
Improve your purchase and inventory performance with procurement rules depending on stock levels, logistic rules, sales orders, forecast manufacturing orders, etc.

Select different replenishment methods for each product depending on your manufacturing and delivery strategies.
Easily import suppliers' price lists and references to make smarter purchase decisions based on promotions, quantities, and special contract conditions.

Keep track of product availability in your supplier's stock and check your order status from within the app. You can even base your sales price on your supplier's prices.

Features Of
Tirzok ERP Solution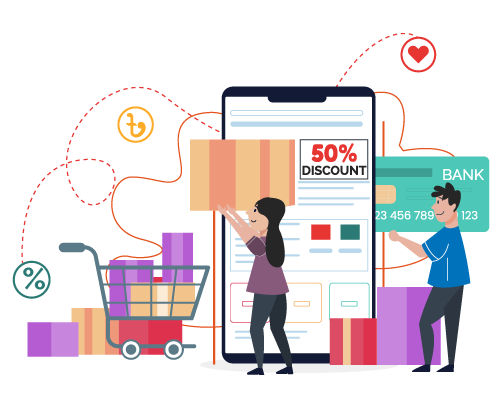 Manage with Tirzok ERP
Smarter, Faster & Better
Begin
Sales
Send clear and complete quotations to your prospects. Add product descriptions, beautiful images, and additional information simply by dragging and dropping building blocks.

From quotations to sales orders
Convert quotations into sales orders with a single click, or let the customer sign off on it with a simple electronic signature

Contract management
Invoice customers based on time and materials, easily record contracts and track invoicing phases, maintain renewal and up-selling opportunities and manage your subscriptions with Tirzok's recurring contracts.

Let your customers help themselves
The customer portal gives your customers access to their quotations, sales orders, and delivery orders.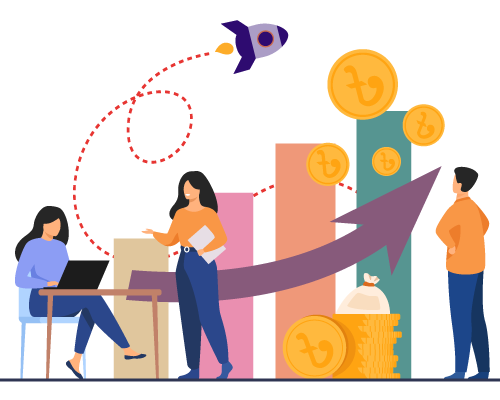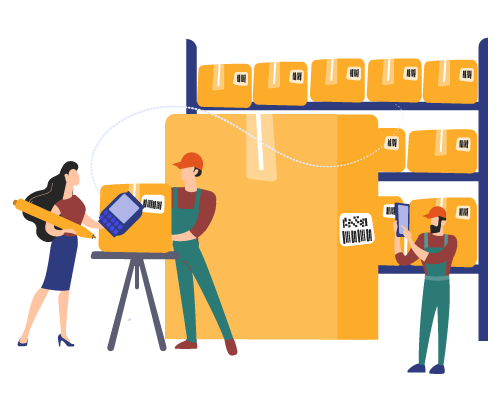 Inventory
Tracking
Get the most efficient stocking method and improve all your internal operations. Tirzok EPR's double-entry inventory has no stock input, output, or transformation. Instead, all operations are stock moves between locations.
Use order points and automated RFQs to make your supply chain more efficient than ever.
Track every stock move from purchase to warehouse bin to sales order. Trace lots or serials upstream or downstream from anywhere in your supply chain.
Reports in
Accounting
Bank Synchronization
Get your bank statements synced with your bank automatically, or import files.
Manage Bills & Expenses
Control supplier invoices and get a clear forecast of your future bills to pay.
Invoicing
Create sharp and professional invoices, manage recurring billings, and easily track payments.
Easy Reconciliation
Save time and automate 95% of reconciliation with our smart reconciliation tool.
Manufacture
Products
Use make-to-order rules, minimum stock rules, or the master production schedule to automate procurements. Let the scheduler compute everything for you.

Use routes, constraints, and lead time to optimize inventory levels and avoid shortages.
Whether you use lots, serial numbers, or unidentified products, you can use barcodes to speed up operations at every step:
Reception control

Picking

Packing

Work orders

…and more!
Tirzok ERP
Integrated With

Website Builder

Purchase

Sales

Inventory

Accounting

Discuss
What Will Be The e-Commerce Website development Cost
We Tirzok Private Limited never charge more to our clients. We always try to serve you the best cloud-based solution at a reasonable price. When you are thinking to develop an e-Commerce website you should think about the quality not about the cost.
Because investment in e-commerce business is not a daily task. You should build your e-commerce website one time for the life & day by day customisations will make your website more workable & flexible for your website.
Why You Should Hire An e-Commerce Website Developer?
When you are planning to build your e-commerce website you need to set up the best, flexible user-friendly website. If you personally develop this website maybe You can't make a proper website as you are not familiar with all of this. Besides, maybe you are not used to the best programming languages which will make your security strong.
That's why you need an eCommerce website development agency in Bangladesh like Tirzok Private Limited. We will develop your website with the updated programming language & also with all modern facilities that are badly needed for a better user-friendly interface.
Which One Is The Best e-Commerce Website Development Company In Bangladesh
with a highly experienced and professional team, we are developing e-commerce websites for 4+ years. Our developers are properly skilled & can customize any feature you want in your business website.
We have a big team of 42+ professional developers. We develop worldwide recognized websites with outstanding outlooks.